15 Strategic Ways to Use Coupons for Email Marketing
Wednesday September 16th, 2015
15 Ways Email Coupons Work as a Digital Marketing Strategy
Do you remember the days when you used to watch for the Sunday paper because of the coupons and sales ads? Those days are probably long gone where most of us live, but the effectiveness of coupons in drawing business will never die.
Instead of waiting for the physical newspaper, customers now look through their emails for the latest and greatest manufacturer coupons. Email coupons respond to expectations that shouldn't be disappointed. They can help to boost your business while making your customers happy.
Below are several tips you can use for including coupons in your email marketing strategy.
Make It Visually Appealing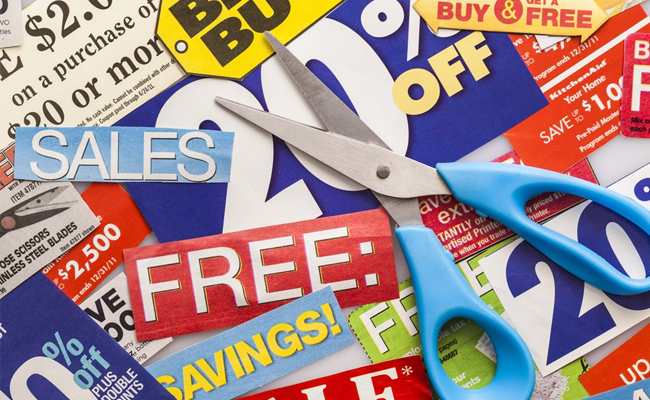 Half the reason that consumers use a coupon is because the product or service looks so good on the page that they're reluctant to pass it by. That's why it's so necessary to make your coupons visually appealing.
Include large fonts to describe your deal and bright colors to make it stand out. Don't forget to add a professional photo to the works. Coupon-making services are also extremely helpful for this approach.
Partner With Manufacturers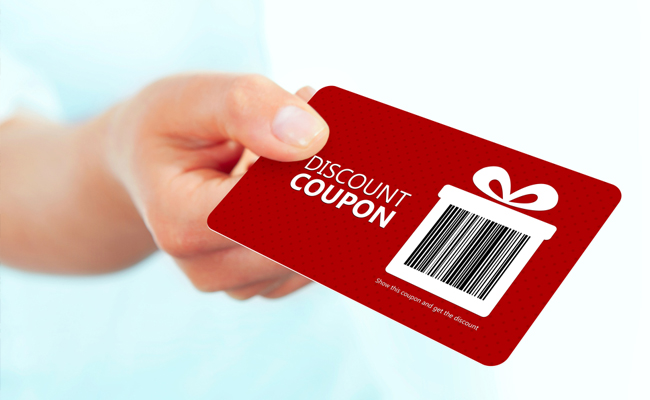 You aren't the only one who has the power to offer great deals on the products you sell. Manufacturers often design deals and coupons for their products that consumers can use through your business.
Instead of ignoring these coupons, embrace them: partner with manufacturers to offer the same deals they do. They might even let you copy their coupons for your email, so you can skip the copywriting and design process.
Target Customers Directly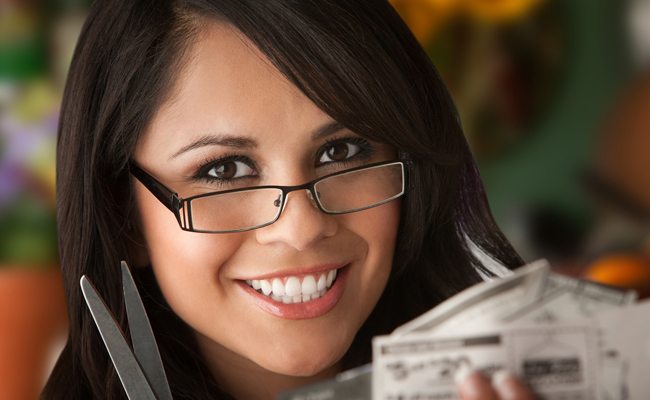 There are several ways to target specific customers with coupons through email. One promising approach is called geo-targeting: it allows websites access to a consumer's geographical location so that can be used to send coupons for stores that are in the immediate neighborhood.
Another form of targeting comes from recognizing when a customer has visited your website before. You can send pop-up coupons to those people and entice them to return.
Integrate Social Media
You can employ cross-promotional tactics by sending out email coupons that require social media interaction in order to redeem them. A simple CTA that says "Like our page on Facebook for 10 percent off your next order" can go a long way in spreading your brand's reach.
Cross-Promote Through SMS
Another great cross-promotion tactic is SMS messaging. In your email message, invite readers to text a certain code to a particular number. This gives you the user's phone number for future SMS marketing. In return, offer a coupon code for a percentage off the person's next order.
Build Referrals
One of the best ways to gain referrals is through word of mouth. Give your customers an incentive to locate new customers. As your existing customers tell others about your brand, reward them with a coupon code for the person doing the referring and/or the person being referred.
Hold Regular Sales
Be consistent with your coupon offers by offering them at the same time every week and/or month. This doesn't mean you can't throw in a surprise sale every now and then, but it does encourage a pattern that your customers can count on for special discounts, which will help to increase business during that time.
Offer Specials
Special offers can help to promote business at any time of the year. Use any excuse you can to offer a deal and increase your customer base. Offer deals on holidays, at the end of a season, and when you need to clear merchandise.
It's also helpful to hold prelaunch offers, which promote the purchase of the product before it hits stores.
Use Abandon Cart Offers
The average cart abandonment rate has been documented as nearing 70 percent, and that is an problem that coupons can help to remedy. A powerful tool for stopping cart abandonment is known as an "abandon cart offer," which is a pop-up that offers a special discount or promotion that's redeemable if the person decides not to abandon the cart or returns within a certain time frame. It's a powerful tool for rescuing lost revenue.
Include Incentives
Improve the rate of visitors who interact with your website by offering incentives. If you want them to share a post on social media, offer a promotion or coupon code.
If you want them to sign up for your newsletter, offer a coupon for doing so. If you want them to tell their friends, reward them for every customer they help convert. Incentives can be an extremely powerful tool for lengthening your brand reach.
Reward First-Time Customers
That first visit is the most important for building a relationship between the customer and your business. Show your customers up front that you have a lot to offer by rewarding them with a special offer or discount along with their very first purchase.
Promote Large Orders
If upselling is your goal, offering a discount or perk based on the size of a customer cart can be an effective tactic. For example, you could offer free shipping on orders over a certain amount.
Some stores also offer such perks as $10 in store credit for every $100 the customer spends. These techniques are exceptional for both increasing cart volume and promoting return customers.
Gather Emails
Building an email list is huge for e-commerce. It gives businesses the ability to send promotions, grow their brand reach, and increase customers.
One of the best ways is to offer a special discount to customers simply for entering their email address. Take it one step further, and offer another discount for an email referral from a friend.
Compensate Loyal Customers
The more a customer returns, the more likely he or she is to return again. A customer who purchases from a company once has a 27 percent chance of visiting again, but a customer who visits three times is 54 percent likely to come back.
Promote return behavior by offering special rewards and offers for loyal customers.
Incentivize Influencers
Influencers are members of the Internet population who attract a high volume of followers or audience. These people are generally bloggers, celebrities, or high-profile entrepreneurs.
You may be able to partner with influencers by having them endorse your brand, then offering an exclusive offer to their followers. This tactic is great for gaining conversions from your email marketing strategy.
Talk to Mandlik & Rhodes
We at Mandlik & Rhodes love to see your email marketing strategy soar when you utilize coupons. We have seen first-hand the success that hundreds of thousands of businesses have had with their coupons, and we're interested in seeing you succeed too.
For more information about how you can use our unique couponing services to improve your business, contact us today!