6 Coupon Mistakes Businesses Must Avoid
Thursday April 14th, 2016
When appropriately used, coupons are one of the most effective marketing and sales strategies a company can implement. They encourage new customers to make a purchase, instill loyalty in existing customers, and may even reactivate dormant customers. However, simple mistakes can render a coupon campaign useless. Even worse, a big mistake may damage your company's image altogether. So how do you ensure you're using safe and effective coupons that prosper, not harm your business?
6 Coupon Mistakes You Can't Afford to Make
 While coupons may seem relatively minor in the grand scheme of your business' operations, the reality is that they say a lot about your brand and what it stands for. Effective coupons backed by meticulous strategies will push your brand in a positive direction. On the other hand, hurried coupons with little planning can actually harm your brand's perceived value and damage existing customer relationships.
In crowded marketplaces where dozens, or even hundreds of different businesses are battling for the same customers, you can't afford to damage your reputation or miss out on a sale. As such, it's critical that you avoid the following coupon mistakes:
 Poor design.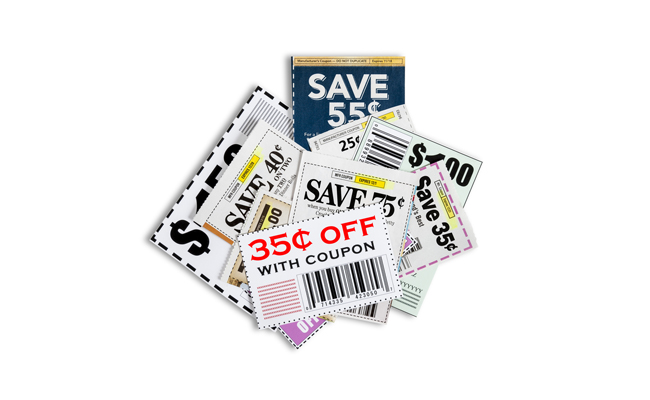 While the actual deal itself persuades customers to use a coupon, it might be the aesthetic appeal that gains their attention. You can't design a coupon in Microsoft Paint and expect it to reflect your brand in a positive light. Go ahead and spend the necessary amount of time and money on designing attractive promotional materials that properly exemplify your brand's values. Otherwise, you'll be wasting your efforts on everything else.
Confusing or complicated offers.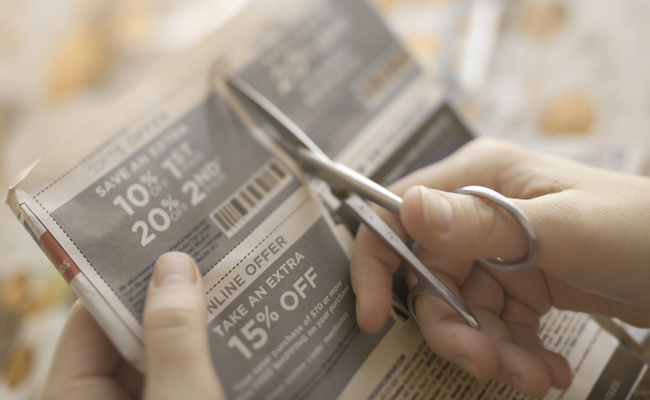 The offer needs to be short, concise, and simple. If you need to explain additional information or add a couple of exclusions, utilize the bottom of the coupon to insert some fine print. However, make it easy on yourself and don't complicate things. Confusing deals frustrate customers and lead to frequent errors by cashiers and salespeople. Just take a look at this coupon from Macy's, for example. It's best to stick to buy-one-get-one's, percentage discounts, and dollar-off deals. Customers are already familiar with these offers and understand how they work.
 Useless deals.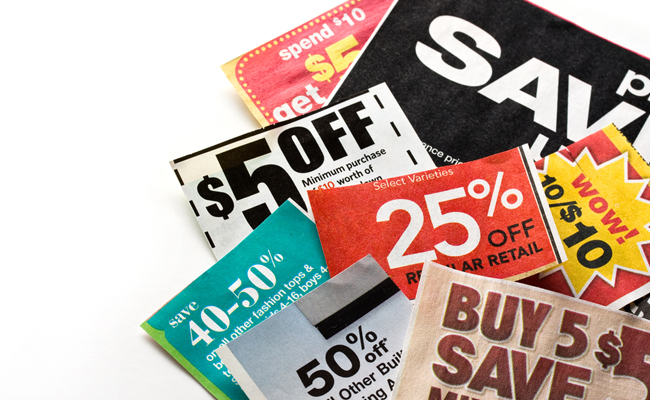 Some companies operate under the notion that any coupon is better than no coupon. This couldn't be further from the truth, though. Useless deals will cheapen your brand image and make you look greedy. Very few customers care about saving 10 cents on an item that costs $20. Instead of encouraging customers to purchase that item, you're actually telling them that you're too cheap to offer up a real deal. You have to make sure customers will be receptive to the coupon if you're going to implement it. Here's a prime example of a terrible, no-good, worthless coupon.
 Editing and proofreading are extremely important when sending your coupons to the printing press, or before publishing online. Using the wrong number, decimal place, or wording could cost you thousands of dollars if you're not careful.
 No expiration date or limits. You'll learn from this mistake the hard way if you ever slip up and forget to include expiration dates or limitations. An expiration date is important because it controls the length of the deal. You can always choose to accept expired coupons from time to time, but you should never run a promotion indefinitely. You should also carefully include any limits or restrictions in the fine print. Just remember, don't be like the aforementioned Macy's coupon and exclude everything.
 Having no tracking strategy. Whether you're dealing with physical coupons or digital coupons, it's important that you have some sort of tracking strategy so that you can gauge how effective a promotion has been, what it's cost you, and whether your business has lost money, broke even, or profited.
2 Case Studies on Poor Coupon Strategy
 While these all sound like bad mistakes that could harm your company's bottom-line and reputation, it's sometimes challenging to understand the full effects of mistakes without first seeing how those mistakes play out in real life. That doesn't mean you have to learn for yourself, though. Check out some real life case studies from these two companies and learn from their blunders:
 JC Penney
 We already picked on Macy's, so now let's focus on one of their primary competitors, JC Penney. In 2012, the struggling retailer decided it would put an end to coupons and promotions. They claimed that most retailers used fake pricing anyway, just to make coupons seem like good deals. Instead of following the trend, they boldly claimed they would introduce real prices – no coupons necessary.
 Well, that was a big mistake. Sales dropped off, customers no longer felt the satisfaction of getting a deal, and JC Penney found itself reeling. The strategy didn't last longer than a year or two before JC Penney reintroduced coupons, discounts, and other promotions – an embarrassing admission that they got it wrong.
Best Buy
 "If you ever see a Best Buy coupon that is too good to be true, it very well might be," the Huffington Post says. Ouch! This statement came on the heels of an incident in 2013 when the popular electronics retailer promoted a coupon in which customers were given $50 off their purchase of $100 or more when they paid with a MasterCard.
Sounds like a great deal, right? Well Best Buy realized it forgot to put any limits on the coupon and ended up losing a lot of money. Instead of owning up to the mistake, they pulled the deal and lost a lot of respect. In other words, it was a total disaster.
 Contact Mandlik & Rhodes Today
 At Mandlik & Rhodes, we've been delivering strategic coupon processing solutions to small businesses, large corporations, and manufacturers for more than 20 years.
For additional information regarding our coupon processing and mail-in-rebate processing services, or for questions about how the process works, please don't hesitate to contact us today by calling 847-277-0433. A Mandlik& Rhodes team member would be happy to assist you in any way possible.