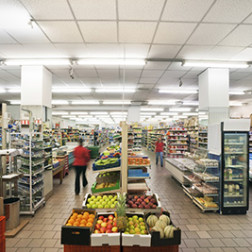 RETAILERS CHOOSE MANDLIK & RHODES
One out of every ten coupons in the United States is processed using Mandlik & Rhodes' technology and/or services. Mandlik & Rhodes is a fully authorized retailer coupon clearinghouse. With the help of our state of the art C*Clear system, Mandlik & Rhodes provides a customer focused solution to thousands of stores.
We take care of your coupons so you can take care of your customers.
We do not require any deposit and we have no minimum shipment size.
We put more cash in your pocket by processing your coupons accurately and fighting on your behalf to collect chargebacks.
We have been serving the coupon industry since 1995 and are well-respected by both retailers and manufacturers.
Our emphasis is on customer service. We are always available to answer any questions regarding your coupons. We have a dedicated customer service team to serve your needs.
Our industry-best patented technology; our efficient customized processing operation; and our 'second to none' controls give you peace of mind.