The 7 Keys to a Successful Coupon Campaign
Wednesday January 13th, 2016
Any business can launch a coupon campaign, but very few can launch a successful one. Just because you have the ability to print a deal on a slip of paper – or post one on an internet deal site – doesn't mean you're doing your business any favors. Unless you implement the right strategies, you can't expect to see positive results or high conversion rates.
The 7 Keys to Coupon Success
For your convenience and peace of mind, we'll uncover a few of the most important keys to coupon campaign success:
Make the Coupon Standout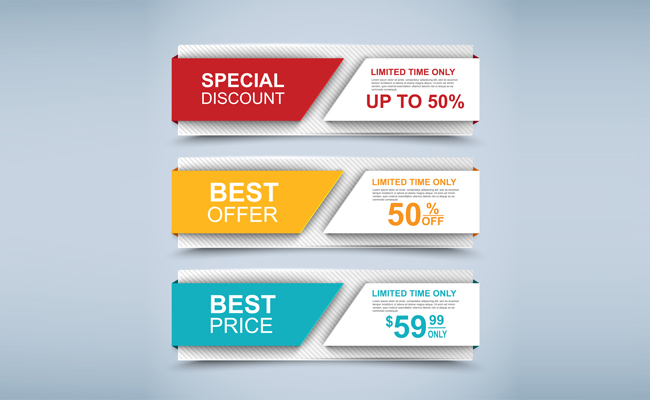 When it comes to coupons, promotions, and deals, there's a lot of noise. In fact, there's probably never been more noise than there is right now. What do we mean? Well, just flip through the newspaper on Sunday or search for online deals using Google. Open the mailbox. Watch TV or turn on the radio. Head to your favorite website. Coupons and deals are everywhere. If you want your coupons to be effective, you've got to rise above the noise and stand out. This means using an effective deal and creative design.
Use the Correct Channels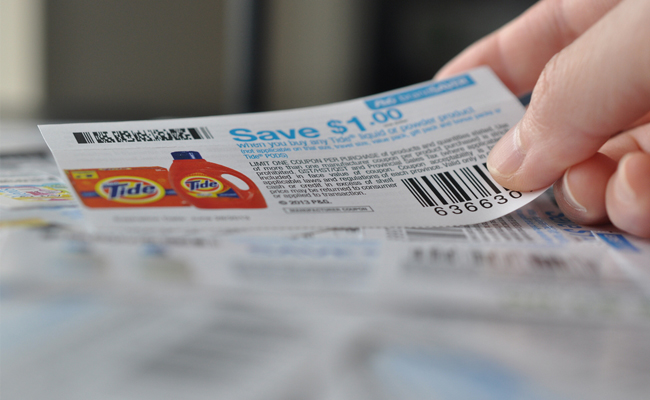 It's important to choose the right channels for dissemination. What's right for another company, may not be right for you – and vice versa. Only you know who your customers are, what their buying preferences are, what websites they visit, how they move through the buying process, etc. Really hone in on where your customers spend their time and how they can best be reached.
For example, one company may know that their email open rates are extremely high. As a result, emailing printable coupons is an ideal strategy. Another company may know that the average couponer subscribes to the Sunday edition of the local newspaper and is apt to cutting coupons. You get the picture – be selective and precise.
Avoid Confusing the Customer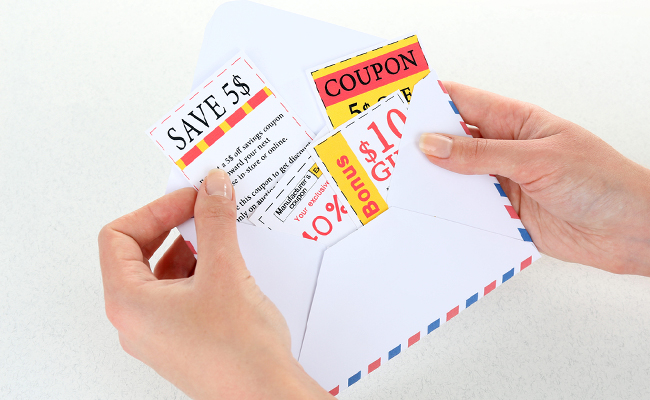 Coupons should be simple, concise, and streamlined. If your deal requires more than a sentence to describe, you're doing something wrong. Confusing and complicated coupons are likely to drive customers away, not bring them in. If you're not convinced that clarity matters, just check out this recent story about Kohl's and their confusing coupon campaigns.
Have a Defined Target Market
One of the keys to successful coupon implementation is understanding exactly who your target consists of. In all likelihood, this will be a sub-segment of your company's overall target market.
For example, your company's target customers may be married women between the ages of 30-35 who bring in an annual household income of $75,000. For a specific coupon, your target may be 30 to 32 year-old women who've given birth to their first child in the past six months and are the primary breadwinner in the family. That's not to say your other customers won't use the coupon, but by specifically identifying a sub-segment, you can ensure you're reaching someone.
Set a Specific Time Frame
The timing of a campaign is critical. You need to think about things like seasonality, time of the month, deals your competitors are running, what type of inventory you need to clear out, and other relevant factors. Based on these details, you can set a precise start and end date for your coupon (don't forget the latter).
Have a Particular Goal
Always ask yourself, "What is the business hoping to gain from this coupon?" If you're simply trying to earn more customers, you're probably going to flop. The sort of customers you attract from a coupon are the same sort of customers who will go straight to your competitor when they offer a deal. You need a sharper focus. Something along the lines of, "Increasing the average transaction size per existing customer." Or maybe it's, "Increasing website traffic between the slow period of 2pm-3pm." These goals will encourage you to be more precise and accurate.
Prepare for an Influx of Orders
Finally, it's critical that you're prepared for an influx of orders after launching a coupon. In today's age of internet virality, even physical in-store coupons can be shared thousands of times across social platforms and deal sites. Based on the quality of the deal, always plan for an increase in orders. That means ensuring you have product in stock, employees scheduled, and servers ready if implementing an online deal.
Examples of Effective Coupon Campaigns
Looking for inspiration? Here are couple examples of well-developed coupon campaigns from the past few years:
Gorjana& Griffin. This socially conscious lifestyle brand ran a "secret" coupon sale during an ongoing campaign in 2013 and saw incredible results. During an already effective campaign, the company's Twitter account sent out a tweet that read, "SHH, SECRET SALE JUST FOR YOU. Additional 40% off Sale Section using the code SECRET. Can you keep one?" What a great idea! It makes the deal feel exclusive and may serve as the final tipping point for a customer who was on the fence.
This is another social media example, but the takeaway can be applied for in-store coupons, too. During a 2013 campaign, Homage, a clothing company, offered its Facebook followers a scaling discount deal. Depending on how much the customer purchased, the discount increased. There was a kicker, though. The offer was a one-day only deal. By using urgency and creativity, they were able to increase sales.
Mandlik & Rhodes: Your Authorized Clearinghouse
At Mandlik & Rhodes, we want to be your go-to source for coupon processing. We've been in business since 1995 and are considered one of the best authorized clearinghouses in the business. We regularly work with some of the biggest names in retail and are also committed to our manufacturing clients.
For additional information regarding our services, pricing, and commitment to honest, integrity, and accuracy, please contact us today. One of our helpful Mandlik& Rhodes team members would be happy to assist you with your questions and concerns.