The Complete History of Coupons in the Modern World
Tuesday September 1st, 2015
How Coca-Cola Started America's Obsession with Coupons
Coupons have a long storied history in the United States, but did you know that it all started with one Atlanta businessman's offer for a free glass of Coke? And despite the fact that it reportedly took another 22 years for another company to offer a discount, couponing eventually caught on and spread like wild fire. Now the total value of coupons distributed in the United States is estimated to exceed $470 billion. So, how did we get from a glass of coke to an American obsession? Let's take a look.
'Have a Coke on Me:' The Very First Coupon
You have to go all the way back to the beginning of 1887 to find a time that Coca Cola was irrelevant. However, with the work of John Pemberton and local Atlanta businessmen, the drink was about to become world famous.
Pemberton created and named the drink, and ultimately decided to sell and distribute it after accidentally adding carbonated water to the tasty concoction.  It was originally praised in local newspapers as a "Delicious and Refreshing Beverage." Sales steadily increased after Pemberton's local marketing attempts, but he needed help financing and growing the company. That's when he added investors to the company.
One of those investors happened to be an Atlanta businessman by the name of Asa Candler. In addition to helping finance the company, Candler launched an innovative advertising campaign that included giving away coupons that could then be redeemed for a complimentary glass of Coke. While most of the coupons were handed out in the streets of Atlanta, some were also sent through the mail and put in magazines.
The campaign was hugely successful and Candler eventually purchased the Coca-Cola Company five years later. His first move was to set up an aggressive advertising and marketing budget. This decision was a smart move, as Coca-Cola was officially sold in every state in the country by 1895.
The Second Wave of Coupons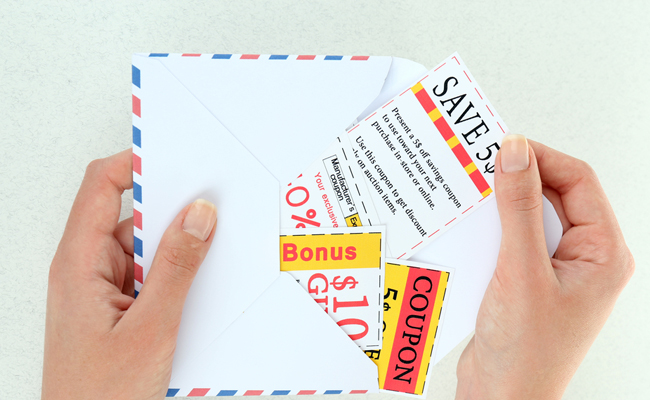 Despite Coca Cola's success with coupons at the end of the 19th century, it wasn't until 1909 that another company would give them a shot. C.W. Post is believed to be the second American company to promote a product with coupons. Post distributed a one-cent coupon for their Grape Nuts breakfast cereals and the customer response rate was highly successful.
After companies began to understand the value of coupons, and that they weren't brand-specific to Coca Cola, businesses across the country wanted to get involved. However, it wasn't until the Great Depression hit in the 1930s that coupons became part of the American culture.
Couponing in the Great Depression Era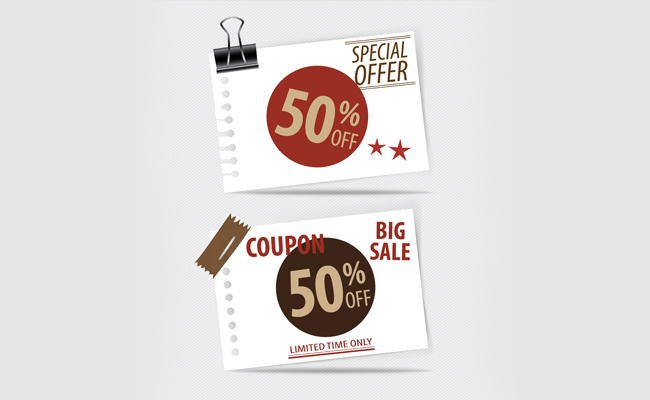 During the low years of the Great Depression, frugality became an art form. Catches phrases like "Use it up, wear it out, make it do or go without!" could be heard in the streets of even the wealthiest cities. And while coupons had been around for nearly half a century, it was the total collapse of the economy that aided in their mass appeal. As one modern couponer points out, "coupons were a sheer necessity by this point! They were no longer considered 'optional.'"
In 1940, the first in-store coupons were distributed by big city supermarkets looking to attract customers who were retreating to their local grocers for convenience and hometown loyalty. These coupons were able to level the playing field as shoppers found the lure of coupons too much to ignore.
The First Coupon Clearinghouse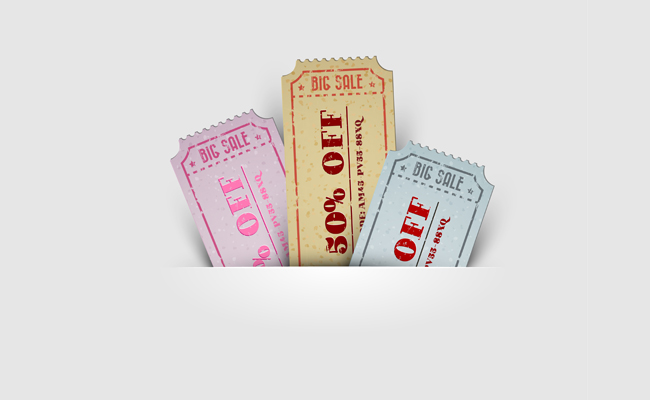 In 1957, the first coupon clearinghouse was developed. While the idea was foreign to many, it eventually allowed the industry to grow even more by removing some of the burdens on local businesses. With clearinghouses serving as the middlemen between manufacturers and retailers, the process of redeeming coupons became quick, easy, and streamlined. It also encouraged more manufacturers to distribute coupons directly to the retailers selling their products.
Modern Coupon Era
By 1965, more than 50 percent of all American households were clipping coupons on a regular basis. The majority of coupons were distributed in newspapers and magazines, often taking up a large portion of these periodicals. And while clipping is still a favorite past time of many American shoppers, the 1990s changed everything. The invention of the internet led to downloadable coupons, online coupon codes, and virtual coupons.
Now, in the 21st century, websites like RetailMeNot.com and Groupon.com offer coupon codes that can be typed in at checkout when shopping on ecommerce stores. In 2010, Target became the first national brand to actually allow customers to present coupons directly from their mobile phones. Later that year, TLC started airing a television show called Extreme Couponing. This show started a mini-trend of fanatic couponers and – because it coincided with the end of the recession –ultimately led to a revitalization of coupon culture in America. However, many companies weren't so excited to see these extreme couponers and their bargain-hungry attitudes.
Current State of Couponing
As things stand now, coupons are more relevant and powerful than ever. They've simply evolved from clipping to clicking, and the deals have become more generous over the years. In 2012, mobile phone coupon use surpassed 5 billion. That number supposedly doubled in 2014, as coupon use has become popular with people of all socioeconomic groups. While there was a time in which members of elite economic classes looked down upon coupons, they've quickly overcome inequality and drawn in even wealthy consumers with their practical applications. As technology continues to evolve, so will coupons. And it's all thanks to Asa Candler, that bold Atlanta businessman that decided to take a chance and offer people a free glass of Coke.
Contact Mandlik& Rhodes
At Mandlik& Rhodes, we're proud of the history of coupons. In fact, we've been involved in the industry for more than 20 years and find much satisfaction in allowing consumers, retailers, and manufacturers to mutually benefit and flourish.
Currently, 10 percent of all coupons in the United States are processed using Mandlik& Rhodes services and/or technology. Our fully authorized retailer coupon clearinghouse has become one of the most trusted in the business. Whether you're a retailer or a manufacturer, we would love to speak with you and discuss how coupon processing works in more detail. Please don't hesitate to contact us today!